Nature in War
WATER AND WASTEWATER
According to Palestinian Hydrological Group (PHG), more than 20 towns have suffered from extreme water shortage due to:
Road closure and military checkpoints that prevented water tankers from distribution.
Turning off the water supply originated in the nearby settlements.
Israeli National Company has nullified the water provision for Palestinian counterparts, responsible for distribution.
The inability to provide maintenance services to wastewater systems, as reported in Tulkarem and other towns, lead to the escape of raw sewage into the agricultural land, wadis, and possibly to the ground water aquifers.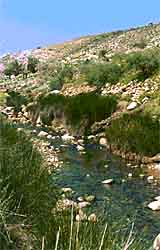 Figure 7: Flowing Sewage Due to Wastewater Treatment Plants Isolation.
Furthermore, the stored material for Salfit's new wastewater treatment plant was a target for two Israeli rockets. Not mentioning the inclusive financial loss, the replacement of the abolished equipment will definitely set back the implementation of the project for an unknown amount of time.
The inability to transfer the seepage from cesspits in a number of villages especially in the Ramallah area has led to:
Social complications due to the flooding of some of these pits on the houses grounds;
Further economic difficulties as drivers now asking for multiplication of the rate by five times and more due to the high risk they take in trying to get out of towns and villages;
Contamination of new sites including Wadis and agricultural land; and
The creation of new breeding sites for insects in a number of places.
Elsewhere, in Gaza residents have reported that numerous wells and cisterns have been collapsed and buried as a direct result of the land leveling by Israeli bulldozers. And Israeli troops have prevented local people from reaching nearby springs to get their daily share of water.
---