Nature in War
ISRAELI PROVOCATION AND EXCESSIVE USE OF FORCE
There is an international consensus that the recent events in the Palestinian occupied territories were ignited by Israeli provocation and have been exacerbated by the excessive use of lethal force by Israeli security personnel. According to an Amnesty International report of 19 October, Israeli troops have violated not only international standards for law enforcement officials, but also Israel's own internal rules of engagement for the occupied territories. The United Nations Commission on Human Rights most recently affirmed this in its resolution of 19 October condemning the "disproportionate and indiscriminate use of force" by Israel against Palestinian civilians - actions which it determined constitute 'war crimes' and 'crimes against humanity'. This reinforced UN Security Council Resolution 1322 of 7 October calling for Israel to "abide scrupulously by its legal obligations and its responsibilities under the Fourth Geneva Convention…" and condemning "the excessive use of force against Palestinians…."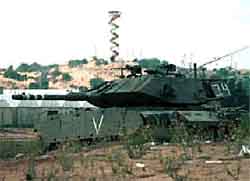 Figure 2: Excessive Use of Military Force.
Despite the consensus that Israeli actions against the Palestinian civilian population constitute grave violations of international human rights and humanitarian law, to date the international community has failed to take concrete steps to ensure the security of Palestinian civilians. This has been a serious shortcoming of the states of the world and may indeed constitute a violation of their own obligations under the Fourth Geneva Convention to "ensure respect" of the Convention. (www.addameer.org)
MEnA welcomes the pronouncements of the international community on Israel's wanton and excessive use of force against Palestinians, including many children. However, we urge international bodies to expedite the processes of investigation and intervention mandated by their pronouncements, and implore the states of the world to take immediate action on behalf of Palestinian civilians to stop the killing and ensure the security of our people.
---