Nature in War
INFRASTRUCTURE
The Israeli occupation forces place more Palestinian towns and villages behind barricades and large concrete blocks, destroy roads by digging trenches in them, damaging in the process infrastructure services such as telephone and electricity cables. The Israeli besiege is reducing the amount of essential supplies in the occupied Palestinian territories, as more than 50% of the Palestinian work force are out of work, people are using their last remaining savings to purchase basic supplies, the purchasing power in the cities is reduced to 25%, and many families are doing with subsistence living particularly in remote villages and in the refugee camps.
At approximately 6pm in the evening of 19/11/2000, electricity throughout Gaza was cut, following which the Israeli military attacked with helicopter gunships, boats and tanks Gaza City, Jabalya Refugee Camp, Beit Lahiya, Deir Al Balah, Khan Younis, and Rafah. Over 100 Palestinians were injured in the attack lasting over three hours, which resumed shortly afterwards. A large number of homes were damaged in the attacks. In Shate (Beach) Refugee Camp, a missile fired from Israeli helicopter gunships landed directly in the middle of a home in the refugee camp, injuring the entire family of four. Parents and many children were reported to be in critical condition, with their homes were completely destroyed.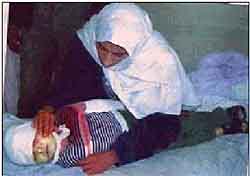 Figure 4: Brutality of Israel Defense Forces (IDF).
Elsewhere, two Palestinian homes in Beit Jala were burned by Israeli tank fire on the city. Many other homes were damaged as Israel continues its indiscriminate shelling of Beit Jala, and the surrounding area. This incident took place on Nov. 27 but I was reluctant to give it that date due to the fact that this bombing of the city and all around the Palestinian Territories has become a daily hobby of the Israeli militia. Every night, men, women, kids and elderly people alike loose their sleep to the sound of the heavy artilleries used in the continuous shelling of every town center. Even when there are no bombing campaigns, Palestinians still loose their sleep over the idea of what might the Israeli air force might be planning and whether or not they'll be their next targets.
Following the incessant intensive missile attacks by the Israeli military on Gaza, all main and agricultural roads connecting the southern and northern areas of Gaza have been sealed off by the Israeli military, with additional tanks deployed at all major crossing points. Red Cross Society reported that the Israeli military is preventing anyone from traveling along the main roads in Gaza, including ambulances, Red Cross vehicles and humanitarian aid.
It was not enough for the Israeli bombardment of Gaza to have caused extensive damages to the electric and communications installations in the city, they have destroyed several homes, uprooted more trees and flatten huge areas of fertile land in Gaza, in addition to demolishing factories and workplaces. Al-Ayyam newspaper reports that METALKO Aluminum factory was completely destroyed by Israeli bulldozers yesterday (i.e. Nov.22).
On the same day, Israeli occupation forces opened heavy machine gun fire at the world-renowned archeological treasure in Jericho. Hisham Palace with its long culture and history that survived the Roman era and all the weathering actors have sustained massive wounds from the Israeli gunfire in the city.
In the current Intifada, Israel has adopted a new strategy of intimidation through continuous bombing of residential areas in the congested Palestinian cities. These aggressions have deeply affected women, children and elderly civilians who are more likely to be in the houses during the random attacks. Al-Quds newspaper in its daily edition dated Nov. 13 has reported that a mother with her infant was admitted to hospital as a result of inhaling tear gas fired by the Israeli military directly into her home. In Hebron, an elderly woman and her daughter have been admitted to Al-Ahli hospital suffering from a nervous breakdown due to the intensity of the shelling of their house while being trapped inside on the night of Nov. 26.
To Jews in Israel, government, people and occupation army, Palestinian life does not count, it is worthless, perhaps it is worth two agorots (equivalent to ? of a penny), this is what an Israeli judge made an Israeli soldier pay for killing a Palestinian. Early in the current Palestinian Intifada, Israeli military strategists allowed their snipers to shoot Palestinian children in the upper parts of their bodies, in their hearts, heads and eyes. Hundreds of Palestinian children were massacred by the Israeli occupation gunfire and snipers. Later on, sensing this deterrence policy on its own would not work, the Israeli army strategists brought in the helicopter gunships and began bombing Palestinian positions both civilian and governmental. A while later, they deployed the tanks and began discriminate bombardments of Palestinian residential areas, it began in Biet Jala and now, tanks bombard each and every town, city and village in Palestine on daily basis. This is not enough, a new strategy was added, this time by selecting Palestinian targets and eliminating Palestinian individuals accused of 'fermenting' the Intifada. Assassination and elimination of Palestinian individuals and activists is top of the Israeli military strategist these days. This will not work neither. So what is next?
---